OUR TEAM
The Foundation would not exist without the support of people from across the company who produce the products that provide the revenue we depend upon. And the Foundation could not continue its unique model of employee decision making without the company's commitment to them. We are deeply grateful to be able to do this important work on behalf of the entire Ben & Jerry's community.
EMPLOYEE GRANTMAKING COMMITTEES
Our philanthropy is guided by Ben & Jerry's employees who serve on committees that review grant applications and select recipients. We have three Community Action Teams, a Vermont Equity & Justice Grant committee, and a National Grassroots Organizing Committee. Committee members may serve for up to six years. We work with the committee members to develop their grantmaking skills and support their understanding of issues. One of the ways we do this is by undertaking learning tours in another part of the country, to meet with and learn first-hand from activists on the ground.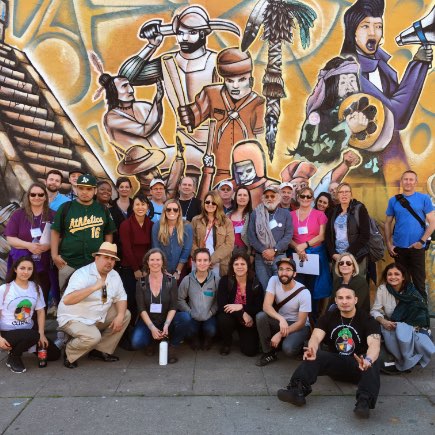 STAFF
Rebecca Golden
Director of Programs
Becca has been with the Ben & Jerry's Foundation since 1992 and has served as Director since 1994 when she facilitated the Foundation's transition to employee-guided grantmaking programs. A graduate of Wesleyan University, Becca enjoys cross-country skiing, hiking, gardening, and cooking and is passionate about the interconnectedness of food systems, social justice and environmental stewardship. She is the mother of two and loves spending time with her family and friends in her small Vermont village, where she co-founded the school garden committee and has served on the local school board. She has also served on and co-chaired the Steering Committee of the Sustainable Agriculture and Food Systems Funders, a national funders' affinity group.
Lisa Pendolino
Director of Finance and Operations
Lisa has worked for the Foundation since 1999 and is grateful every day for the caring, bright people she works with. Outside of work, she enjoys volunteering in her community, has served on the school board and presently serves as President of the South Hero Land Trust. She enjoys a simple life in the Lake Champlain Islands of Vermont and loves taking long walks, gardening, cooking, reading, sewing, spending time with friends and most importantly being with her very active family.
Dana Jeffery
Administrative and Grants Management Coordinator
Dana joined the Foundation staff in 2010 after serving on the Employee Grant Making Committee for 5 years. Dana hails originally from Australia and brings a unique perspective to her work at the Foundation. Prior to joining the team, she worked at the Ben & Jerry's Waterbury plant initially as a production worker and then as a Senior Tour Host. A love of snowboarding is what brought Dana to Vermont and a love of Vermont is what has kept her here.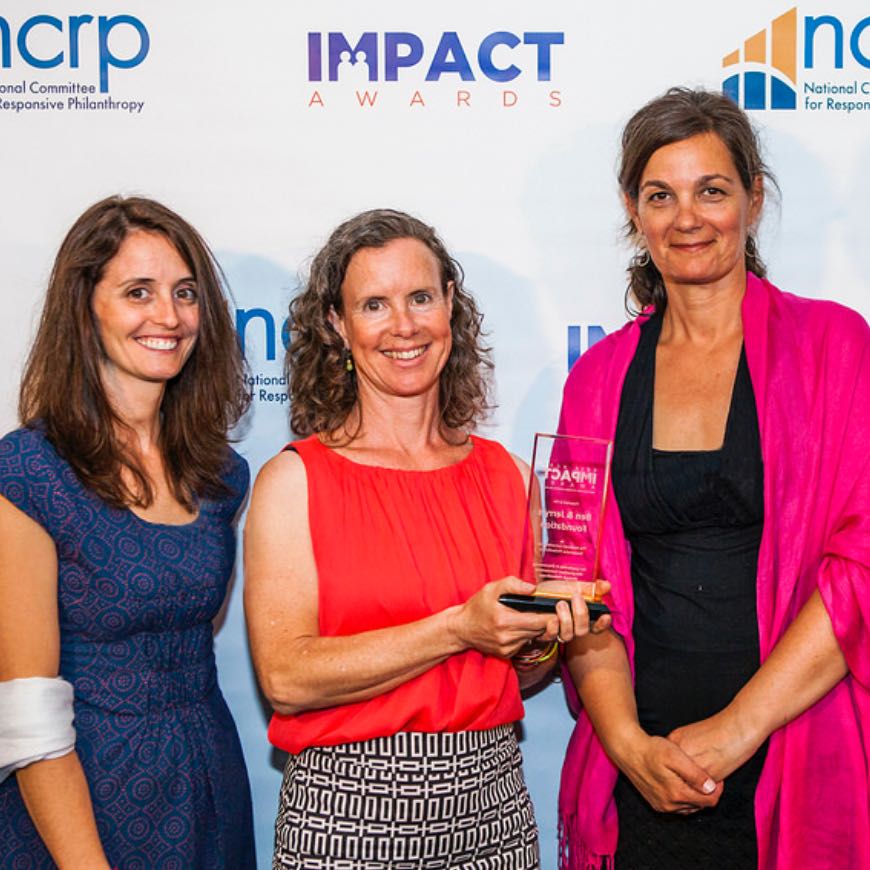 TRUSTEES
Jeff Furman
President
Jeff Furman served on the Ben & Jerry's corporate board for almost 40 years, providing in house legal counsel, top level management, and fostering many of the company's social initiatives. Jeff's current role is B.O.D Emeritus, a role he is happy to do alongside being President of the Ben & Jerry's Foundation.

Jeff resides in Ithaca where he is the president of Social Ventures, as well as a co-founder of the Community Dispute Resolution Center and a community micro-finance program. In addition, Jeff has also served on the local school board, working to eliminate race and socio-economic status as a predictor of student success, and is an advisor to the Dorothy Cotton Institute, Alliance of Families For Justice, and the Economic Hardship Reporting Project. Alongside his other commitments Jeff is on the Board of the Oakland Institute and currently he is developing a voting project to increase voting participation.

Jeff has spoken in South and Central America, Europe, and across the United States on the power of business to impact social change.
Jerry Greenfield
Trustee
Jerry Greenfield is the co-founder of the company. With a background in biology and a graduate certificate on making ice cream from a Penn State correspondence course, Jerry took charge of the operations side of the business and made the first batches of ice cream. Like Ben, he wanted to make great ice cream, treat employees really well, and give back to the community.
Liz Bankowski
Trustee
In 1990 Liz Bankowski became the first woman elected to the Ben & Jerry's Board of Directors and she became one of a handful of women serving on the boards of public companies at that time. At an early board meeting she made the observation that while the company staffed the quality and financial parts of its unique three-part mission, the part that was seen by all as the most important – the social mission – was not staffed. In typical Ben & Jerry's fashion she was immediately given that job. She became the company's first Director of Social Mission Development, one of very few executives focused on corporate social responsibility in those days. In addition to working on advocacy campaigns, she helped integrate social and environmental consideration into day-to-day business operations and she oversaw the company's unprecedented social and environmental audits which were included in the annual report to shareholders. Liz has been a trustee of the Foundation since 1994. In addition, she is a trustee of The Windham Foundation and The High Meadows Fund.
Anuradha Mittal
Trustee
Anuradha Mittal, founder and executive director of the Oakland Institute, is an internationally renowned expert on trade, development, human rights and agriculture issues. She joined the Ben & Jerry's Foundation board of trustees in 2012 and fits this responsibility in amongst her work on several boards and advisory committees including the International Forum on Globalization and the independent board of Ben & Jerry's Homemade Inc. where she serves as Chair. Anuradha is the author of numerous books and articles and is the recipient of several awards and recognitions, including being named the Most Valuable Thinker in 2008 by The Nation magazine.