Capacity Building
VERMONT Grant Program
Featured grant partner stories
Outright Vermont
As the go-to resource for LGBTQ+ youth across Vermont, Outright Vermont works to build safe, healthy, and supportive environments for gay, lesbian, bisexual, transgender, queer, and questioning youth ages 13-22. Founded in 1989, Outright Vermont (Outright) operates under an organizational model built on youth-adult partnerships which create mutual opportunities for growth, learning, and skill development. Outright's comprehensive initiatives help youth develop self and peer connections, strengthen families, and transform schools, communities, and systems.
The three-year capacity-building grant will help enable Outright to increase the accessibility of its programs and services for youth, their families, and communities. In the next three years, Outright plans to expand and strengthen its statewide reach, with a focus on improved and enhanced service delivery for the most at-risk LGBTQ+ youth of color, youth in rural regions, and other LGBTQ+ youth most disproportionately impacted by adversity. The grant was awarded in 2019.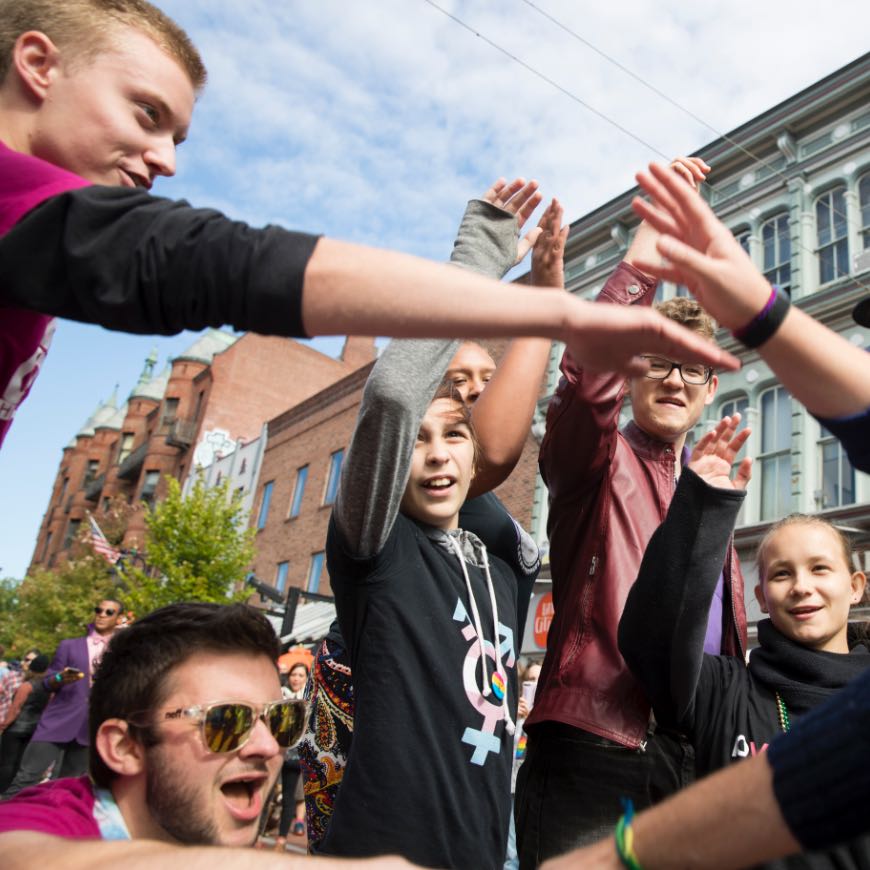 Salvation Farms
In 1985 Ben & Jerry's Homemade Inc. undertook a public stock offering to support its ongoing growth. The Ben & Jerry's Foundation was created at the same time, with an initial gift from Ben of 50,000 shares and an unprecedented decision by the company's Board of Directors to commit 7.5% of the company's annual pretax profits to philanthropy.
In the early '90s, the Foundation and company staff began to think about the Foundation's strategies and effectiveness. We realized the best way to embody the company's progressive values and the Foundation's commitment to the power of the grassroots was to empower employees to participate in grantmaking. Through the creation of Community Action Teams at each site and the Employee Grantmaking Committees, the Foundation redesigned the grantmaking processes to place decision-making in employees' hands
In 2000, Ben & Jerry's Homemade was acquired by Unilever, a global company with over 400 brands. Unilever continues to generously support the Foundation through an annual allocation that takes into account Ben & Jerry's ice cream sales and inflation.
The Foundation remains true to its founding values as we continue to strive to be responsive to our grant partners and nurture the spirit of philanthropy in Ben & Jerry's employees.