GrASSROOTS organizing
National Grant Program
Featured grant partner stories
Denver Homeless Out Loud
Denver Homeless Out Loud (DHOL) works with and for people who experience homelessness to solve the issues that arise from that experience. They work to help protect and advocate for dignity, rights and choices for people experiencing homelessness. DHOL's efforts center goals are affirmed and raised by homeless people, within the organization and without.

General operating funds were provided to enable DHOL to continue the work of organizing poor and homeless people to stand up for their rights on the streets, in the courts, and in the legislative buildings, and will allow them to maintain office space, print materials, feed people at meetings and events, document police abuse on camera, and strengthen their infrastructure in order to have a greater reach to the community.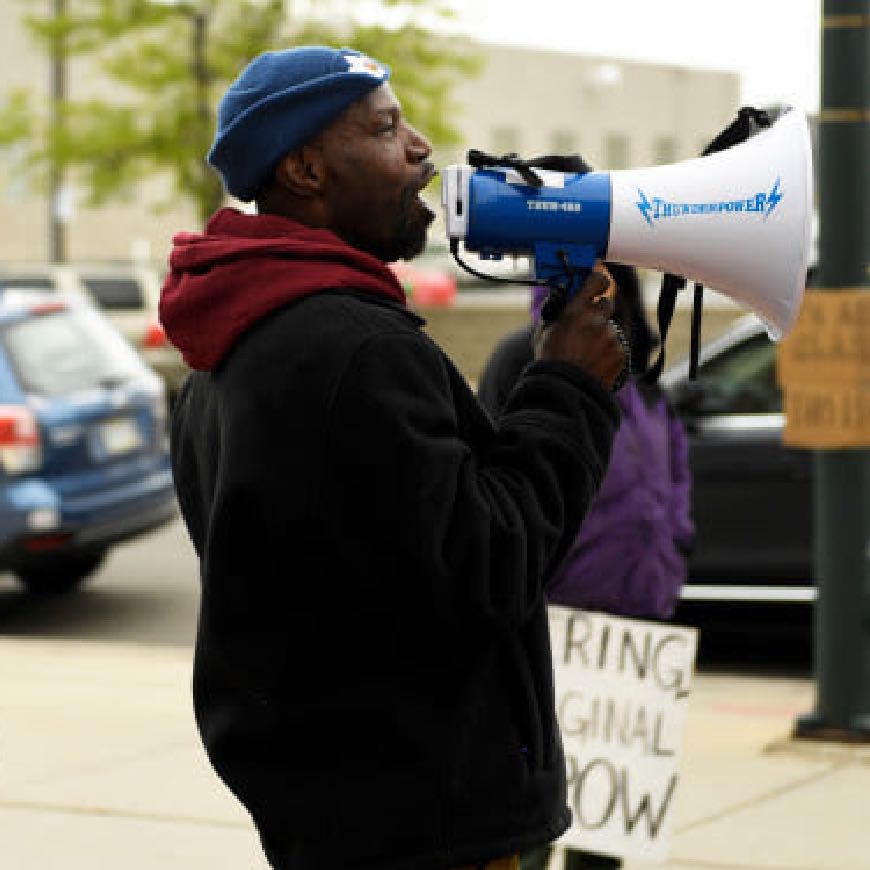 Release Aging People in Prison
Release Aging People in Prison (RAPP) is a grassroots community organizing and advocacy project founded and led by currently and formerly incarcerated people to end mass incarceration and promote racial justice through the release of aging people from prison. Their recent success in raising New York's parole release rates and advancing parole justice initiatives is provoking conservative backlash, while an unacceptable number of older people remain in prison.

Renewed general support funding was provided to protect and build upon their success by expanding their organizing, building new coalitions, and engaging more communities in rural and suburban New York in order to gain grassroots power to continue pushing for systemic and cultural changes that collectively offer all people in prison a meaningful opportunity for release and help end the system of perpetual punishment.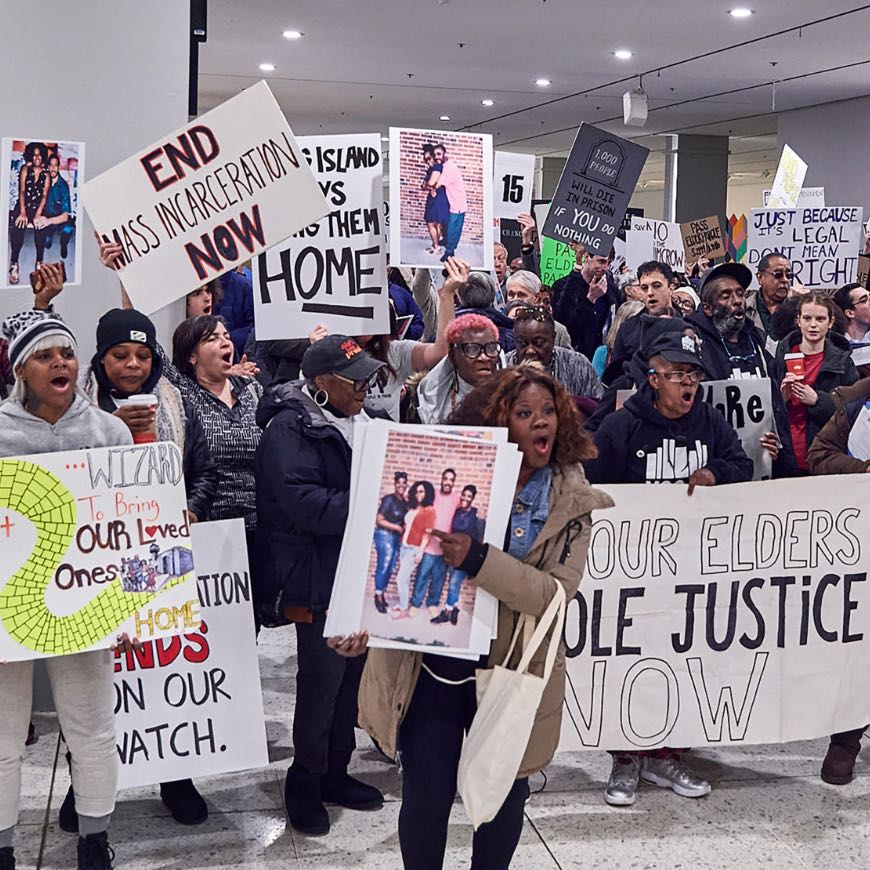 RISE St. James
RISE St. James is a volunteer-led, faith-based organization focusing on protection of the air, water, and environment of St. James Parish (Louisiana) from petrochemical expansion. They are a small but mighty group of neighbors who live directly in the shadow of current petrochemical facilities; their homes are in the footprint of where new facilities are being proposed. Together the members of RISE St. James are protecting the health and homes of their families and neighbors. They educate residents around the harmful impacts of living in one of the most industrialized areas in the country and organize to hold their elected officials accountable.

General support funding was provided to develop their internal capacity to build local awareness around the environmental, economic and health hazards brought by, and to organize resistance against, the petrochemical expansion in St. James Parish. In September 2019, they requested a moratorium on all petrochemical expansion and construction in the parish (county) and the state. Central to achieving this goal is organizing.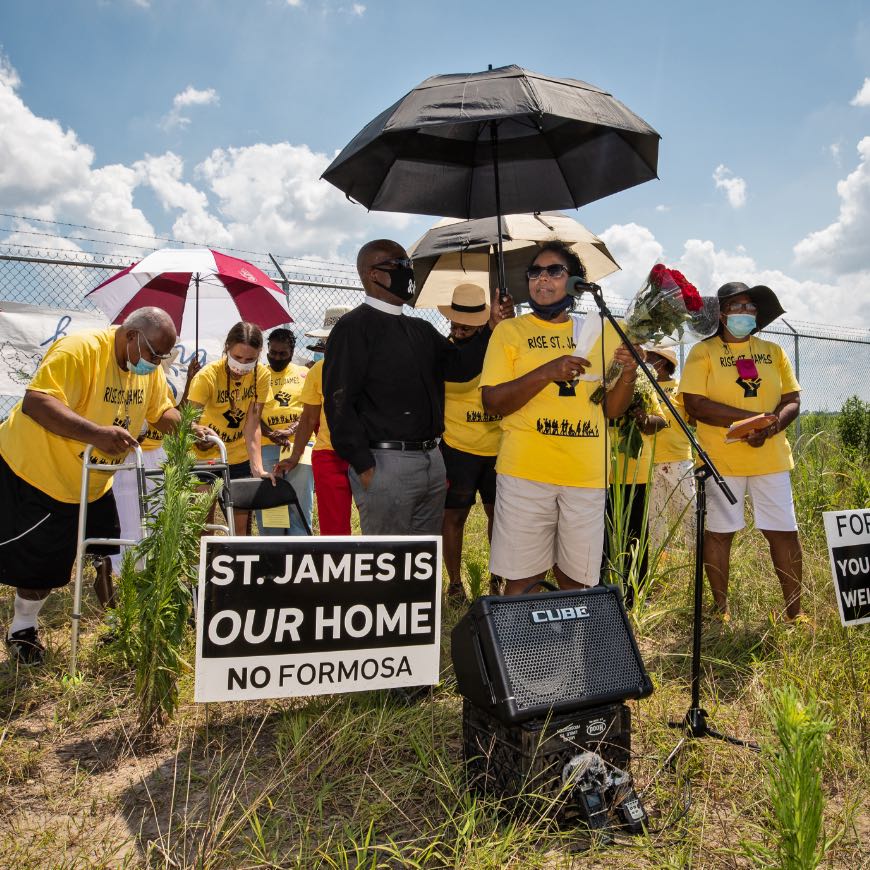 The Street Vendor Project
The Street Vendor Project (SVP) is a grassroots, vendor-led organization that works to advance economic opportunity and social justice for thousands of street vendors, predominantly immigrants of color and some U.S. military veterans, in New York City. The heart of SVP's work is to organize their community in campaigns for justice, while educating the public about the systemic problems street vendors face.

General support funding was provided as SVP continues their campaign to increase the number of permits available for street vending in New York City. SVP also engages in related organizational development work, including outreach to prospective members, and organizing and leadership development training for current members. SVP provides know-your-rights education, legal assistance, and other support to members, as well works to expand and deepen their coalition and movement building efforts, in support of building a truly grassroots worker justice movement in New York City.

SVP recently achieved an historic victory with their "Lower the Fines" Campaign that resulted in legislation to reduce the high and discriminatory penalties vendors pay for minor violations. The learning that comes from this achievement will help to propel SVP, and the national vendor network they are anchoring, to the next level.